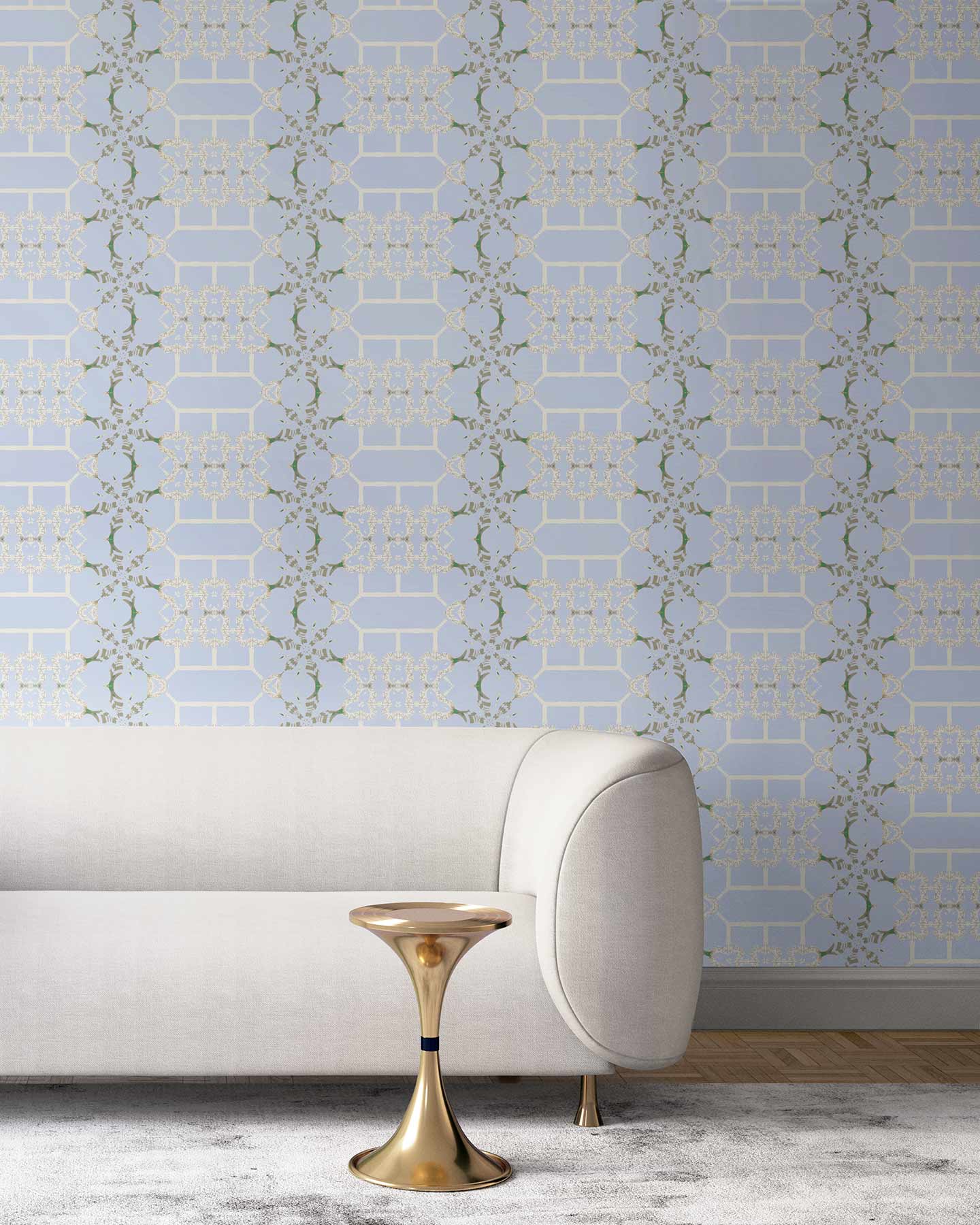 Introducing a New Colorway: Arachne Silver Blue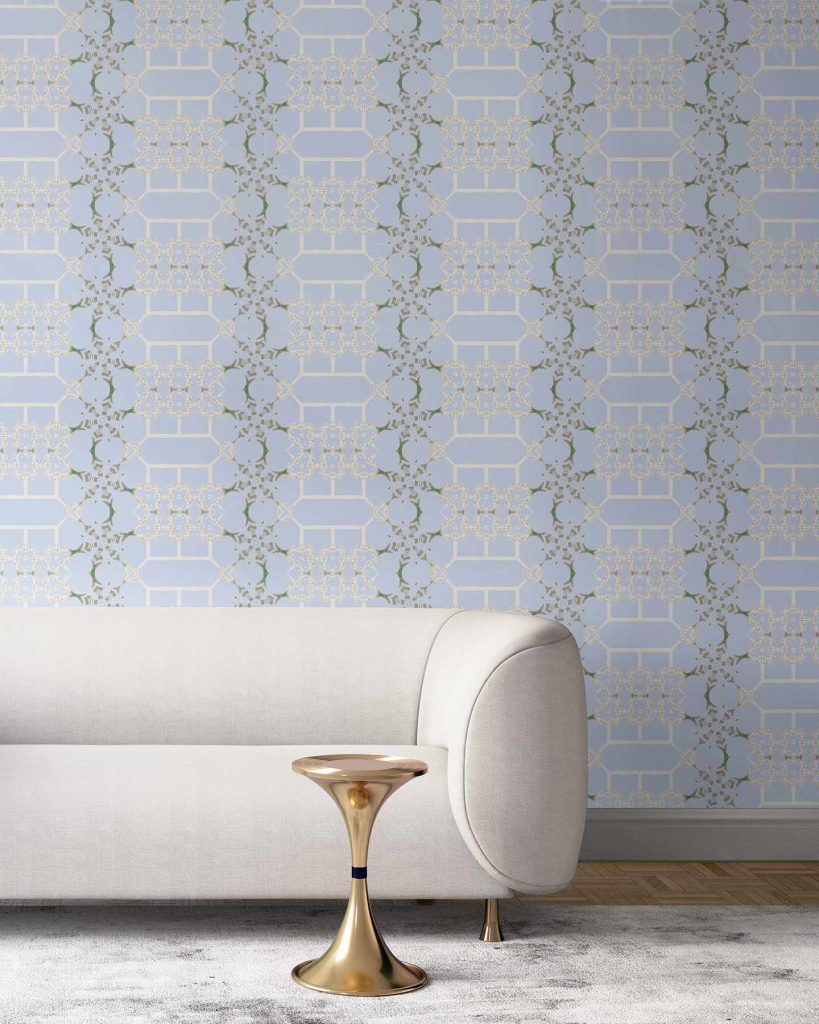 ~ Introducing a New Trellis Wallpaper and Fabric ~
I am excited to present to you our latest wallpaper and fabric colorway:
Arachne in Silver Blue.
Arachne showcases a captivating trellis wallpaper and fabric pattern in shades of silver blue and cream. This design is available in both wallpaper and linen fabric options. The intricate pattern evokes the charm of a classic garden room motif, adorned with spiderwebs that transition gracefully from gray to teal. With its blend of sophistication and tradition, "Arachne" offers a contemporary twist to timeless design. The trellis pattern exudes an air of elegance, reminiscent of leisurely strolls through lush gardens on sunny days. Embrace the subtly warm, dewy-blue hue harmonizing with the grace of cream-colored trellis. This pattern weaves narratives of nature's artistry and beauty.
Trellis Wallpaper and Fabric in a Serene Blue Color
Our Arachne pattern reimagines the classic trellis (treillage) design by blending the outdoors with structured interiors. I'll delve further into the appeal of trellis patterns below. However, let's first take a look into the color palette:
Arachne in Silver Blue is a reinterpretation of the original grey and citron pattern from a few years ago, and the transformation is remarkable. While the original exudes a dark, moody ambiance with a burst of citrus, the Silver Blue variant offers a serene tranquility, creating restful environments. Our Arachne trellis wallpaper and fabric are particularly fitting for bedrooms, breakfast rooms and garden rooms.
Why Trellis Patterns are Powerful in Interiors
A little about what a trellis pattern is and why I like it so much for an interior space.
Visual Intricacy and Depth: Trellis patterns add visual complexity and depth to a room. The interlocking shapes and lines create a sense of movement and texture, which can draw the eye and make the space more visually engaging.
Elegance and Sophistication: Trellis patterns are often associated with elegance and sophistication. When used in interior design, they can elevate the overall aesthetic of a space, creating an elevated atmosphere.
Order and Symmetry: The repetitive nature of trellis patterns brings a sense of order and symmetry to a room. This can help create a harmonious and balanced environment, making the space feel organized and structured.
Illusion of Space: Depending on the scale and arrangement of the trellis pattern, it can visually expand or contract a space. Larger-scale patterns can make a room feel more open and spacious, while smaller-scale patterns might create a cozier ambiance.
Playful and Whimsical Atmosphere: Depending on the colors and design of the trellis pattern, it can add a playful and whimsical touch to a space. Bright colors and creative arrangements can infuse a sense of fun and lightheartedness, while light colors, as in our new colorway, feel gentle.
Focal Point or Accent: Trellis patterns can be used as focal points or accents within a room. Applying the pattern to a specific area, such as an accent wall or a piece of furniture, can draw attention and create a striking design feature.
Connection with Nature: Because trellises are often used to support climbing plants, the pattern can evoke a connection with nature. It can bring a touch of the outdoors indoors, enhancing a sense of natural beauty and tranquility.
What's in a Name?
Pearl & Maude's Arachne trellis pattern is, like all our designs, distinctive. The interwoven geometric shapes of the trellis are gracefully held together by delicate web motifs, inspiring the name "Arachne." It radiates whimsy and beauty while maintaining a balanced subtlety of elegance and nature.
You can explore fabric and wallpaper samples of Arachne in Silver Blue right here.