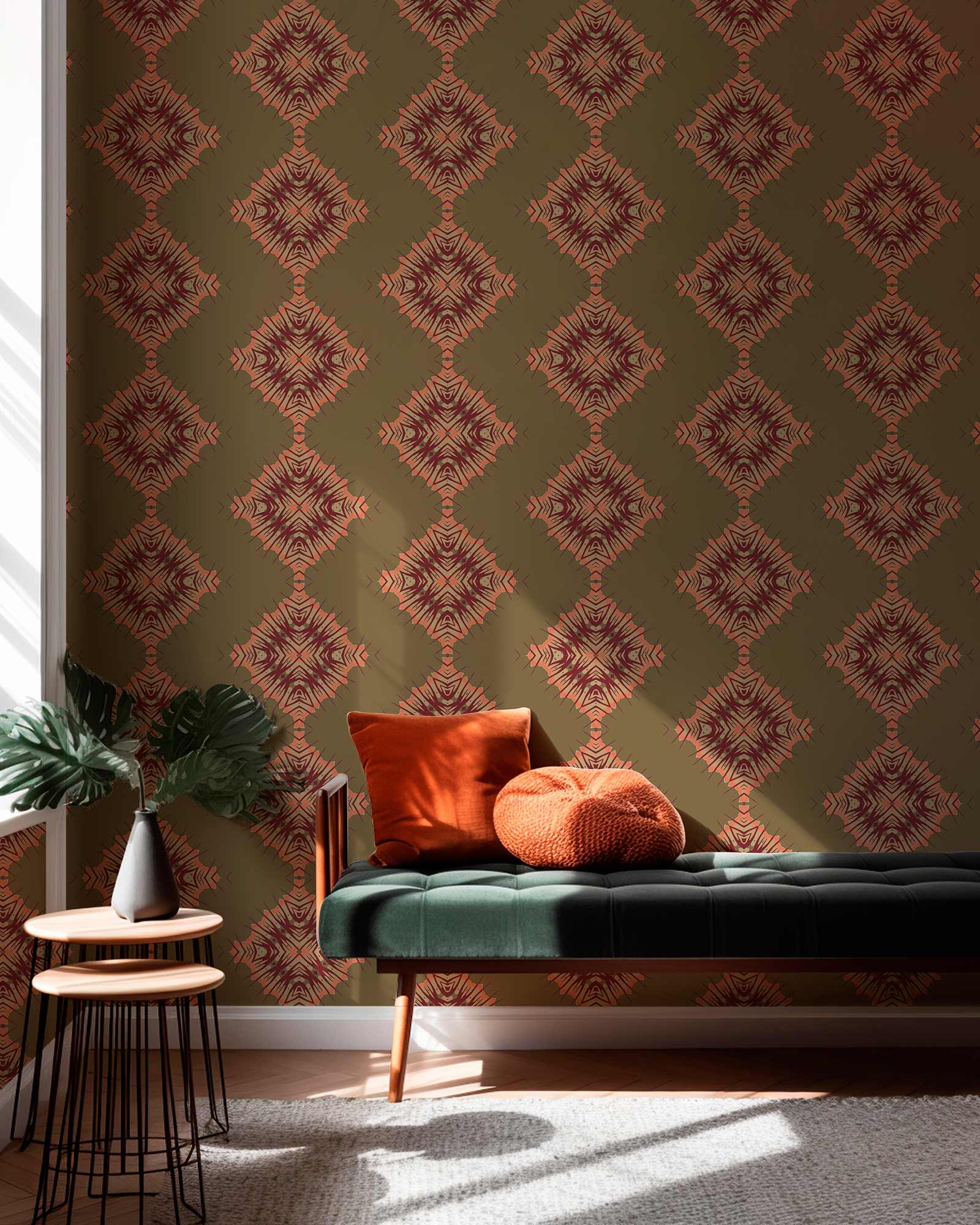 The Californian Collection – Heritage Wallpapers and Fabrics from the West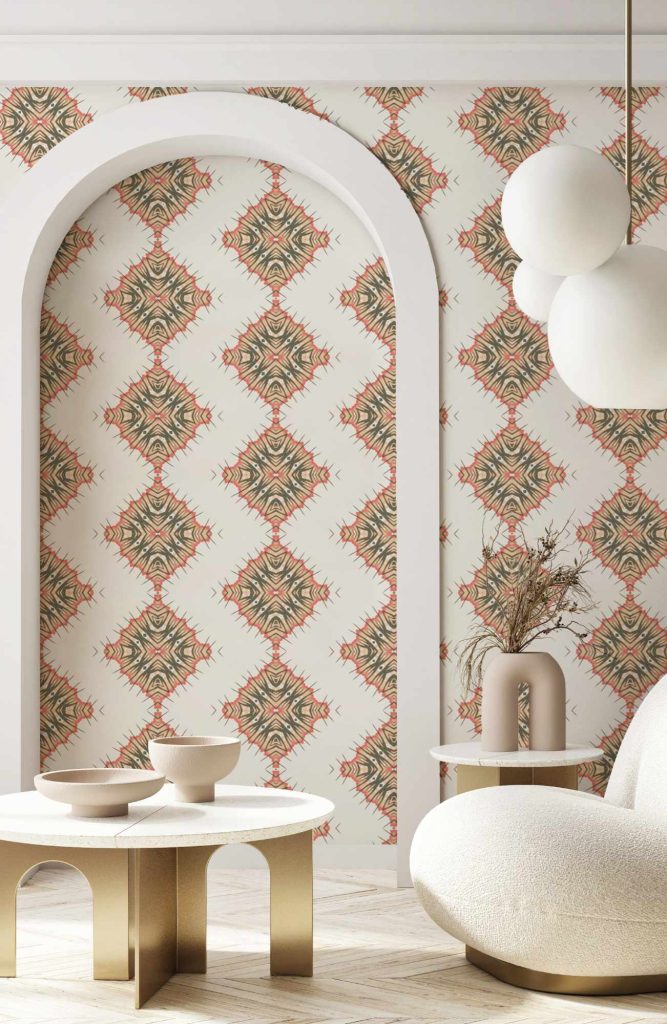 ~ The Californian Collection ~
Welcome to New California Design.
It's about heritage. It's about time.
The Californian Collection is a series of original and unique wallpapers and fabrics, inspired by multi-generational California living, and designed for those who enjoy beautiful design infused with earthiness and authenticity.
From the whispering palms of Santa Monica and the iconic sandbox of Palm Springs to the timeless architectural charm of Pasadena, Southern California is a dance of historical grandeur and avant-garde spirit. In this radiant landscape where adobe missions kiss sunlit skies and modernist visions rise, a design narrative is waiting to be told. It's a visual story rooted in history, self determination and the landscape.  It is with profound joy and anticipation that I introduce Pearl & Maude's latest collection of unique wallpaper and fabric designs: The Californian Collection.
This new collection of unique wallpapers and fabrics is our ode to the past and a bold stride into the future of what authentic California design can and should be. It's an invitation to blend the sophistication and whimsy of California's storied legacy into the very fabric of your home. To infuse interiors with thoughtful reflections, playful patterns, and rich colors that speak of journeys traversed and memories yet to be made.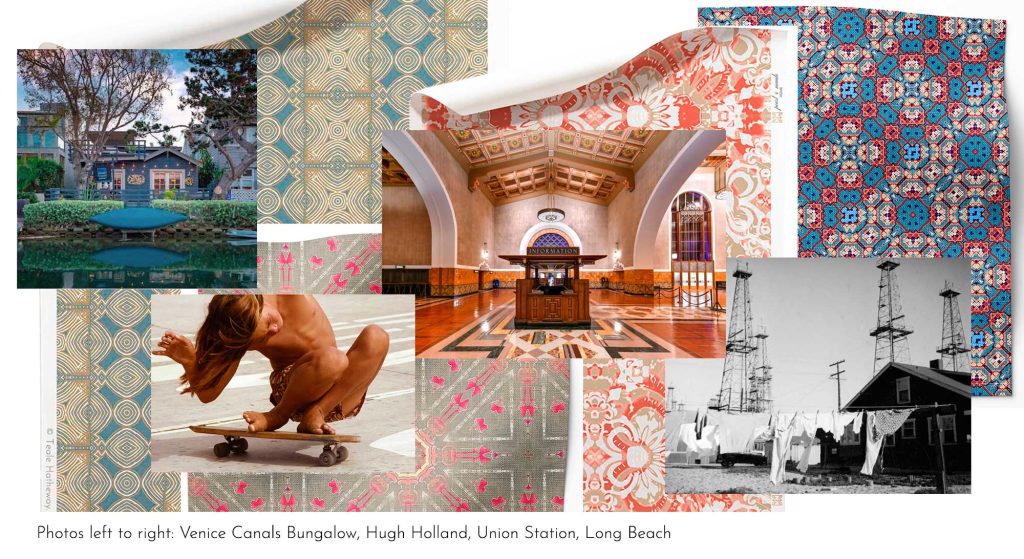 Allow me to take you on a journey, reminiscent of those sun-drenched Californian days of my youth (and beyond), where the variety of our surroundings was as warm, comforting and adventurous as our memories. This ethos encapsulates Pearl & Maude's newest collection of unique wallpaper and fabric designs. From lush florals in earthy hues to intricate linework with a global influence, this collection's patterns and textures are a homage to California heritage and a clarion call for rejuvenated life within our interiors.

Wallpaper: Wrap Your Rooms with California Style
Pearl & Maude's wallpaper isn't just design; it's a canvas upon which California's tales are told. Each pattern, each hue, is a fragment from the state's rich tapestry, embedding spaces with stories that spark conversation. Enveloping walls with these unique designs, one doesn't merely redecorate but reconnects with the intertwined highways of southern California's traditions. The abstract representations and vibrant yet natural color palettes stand as testaments to the region's collective, creative spirit.
Envelop your walls in our prickly, Desert Diamonds pattern, available in Sand Storm and Saddle colorways, for sun drenched space and shaded refuge, alike. Lift your gaze by lining your ceiling with our Beaufort in the Dune colorway – a playful combination of sandy browns and magenta pinks, combined in a classic, Spanish inspired medallion.
Fabric: Drape Your Home in Authentic California Design
And then, there's the fabric. Each color, each pattern, speaks to a Californian tale— from the imported Americana, to the hidden springs of downtown, to the sand dunes of the beaches. Draperies crafted from our collection don't just frame views; they infuse interiors with a softness and depth reminiscent of the Californian embrace—a golden sunset, a coastal whisper, an architectural marvel.
Drape your bed canopy in the comforting, denim blue Americana of Marshan. (A pattern I can't quite put a finger on.) It's complex like a Persian rug, with the rhythm of a quilt and the complexity of contemporary textile design. Pleat Perigrene into curtains and see it's shifting braids create undulating stripes. Lean on the intricate linework of Ruguru linen fabrics to infuse your California home with earthy soul.

As we unveil this collection, we beckon you to explore and reimagine. Let every wallpaper and fabric design be a touchstone, connecting you to California's legacy while allowing your personal style to shine through. Our collection is a delightful confluence of sophisticated design insights, all crafted with the modern Californian family in mind—stylish, artistic, and ever eager to lay down roots. With these designs, we envision homes that are not just showcases but also warm, inviting spaces where stories unfold, laughter echoes, and every wall has a tale to tell.
Join us, dear connoisseur of beauty, in this new chapter of interior design. Let's journey together, weaving dreams and draping histories, one home at a time. Visit The Californian Collection to see the possibilities!