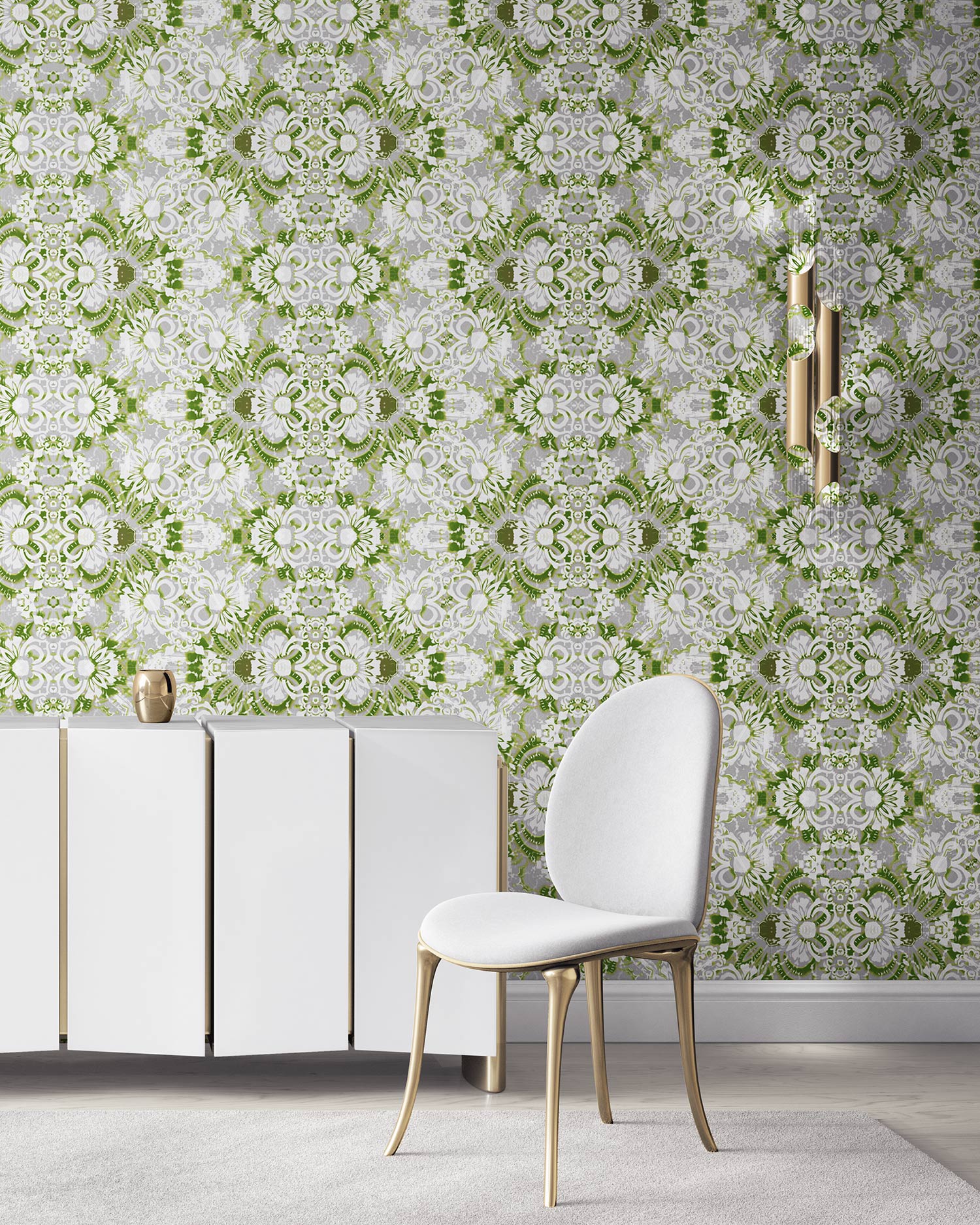 Design A Garden Room with Contemporary Floral Wallpaper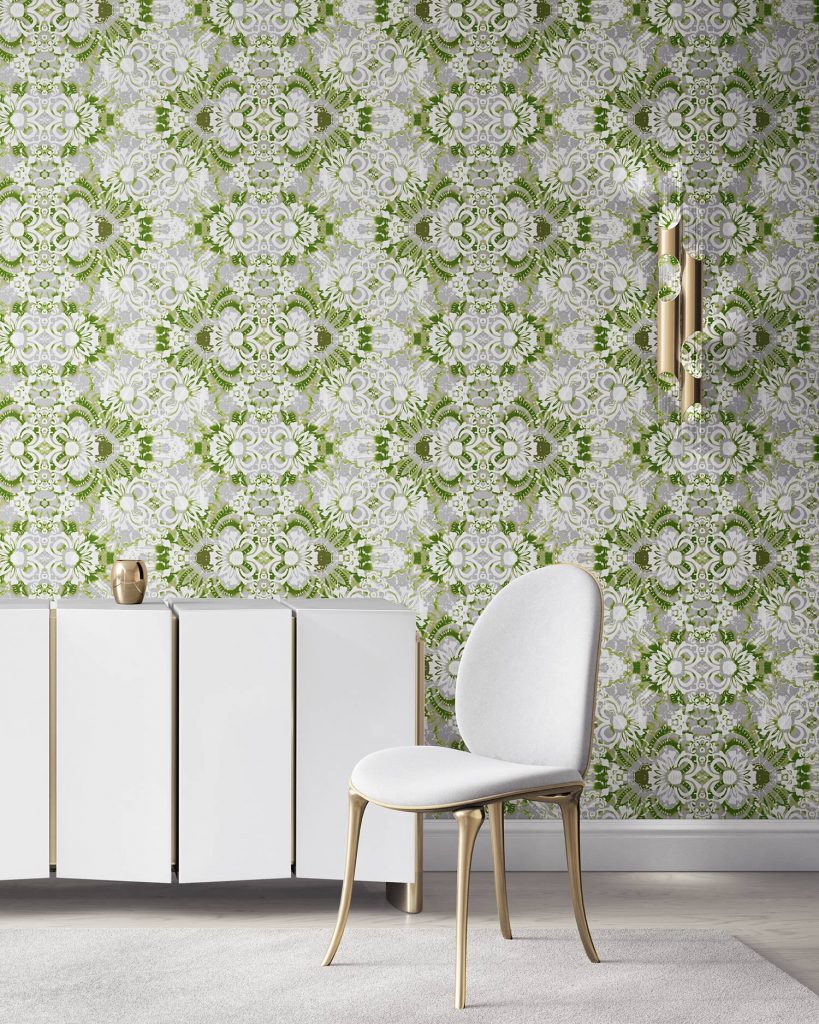 Floral wallpaper is a classic design element that we love to use to create secret garden – a modern twist on the classic concept of bringing the outside, inside. For centuries, people have built conservatories and indoor gardens as a way of enjoying nature even in inclement weather. Our concept of a garden room uses one of our contemporary floral wallpapers to riff on this idea.
Conservatories originated in the 16th century as a way to protect delicate plants and flowers from harsh weather conditions. They evolved over time, becoming more elaborate and ornate, and became a symbol of wealth and status in the 19th century when they became more common in the homes of the wealthy.
Today, we continue to see the influence of conservatories in interior design, with the use of indoor plants, greenhouses, and botanical prints in home decor. Floral wallpaper is a perfect way to incorporate this opulent tradition into your home, creating a tall enclosure of blooms that evokes the feeling of being in a secret garden.
Enter Carmen – Pearl & Maude's Contemporary Floral Wallpaper
Our Carmen wallpaper is perfect for bringing a garden to any room, with its intricate design and almost-restrained color palette creating a sense of lively sophistication. Anchored with subdued grey and white, Carmen's colors are easy to incorporate into neutral interior spaces. The layers of translucent white veils give the wallpaper an ethereal quality as if the abstract floral forms are dancing with lace – creating an intangible spectacle that captures the attention of anyone who enters the room.
The Carmen wallpaper creates an illusion, making the room feel like a private, outdoor space, with the dense botanical walls acting as a barrier between our public and private lives. The virtual hedge of blooms provides a sense of intimacy and seclusion, allowing you create a peaceful oasis where you can escape from the outside world.
Incorporating our contemporary floral wallpaper into your home decor helps you to bring the beauty of nature inside, creating a space that is both elegant and serene, while still feeling fresh and current. Pearl & Maude's Carmen wallpaper is an excellent example of how floral wallpaper can bring the outdoors, inside, allowing you to enjoy the beauty of nature without leaving the comfort of your home.
Available in a range of colorways including sea blue, moss green, saffron yellow, berry magenta and apricot. We also offer Carmen in fabric!