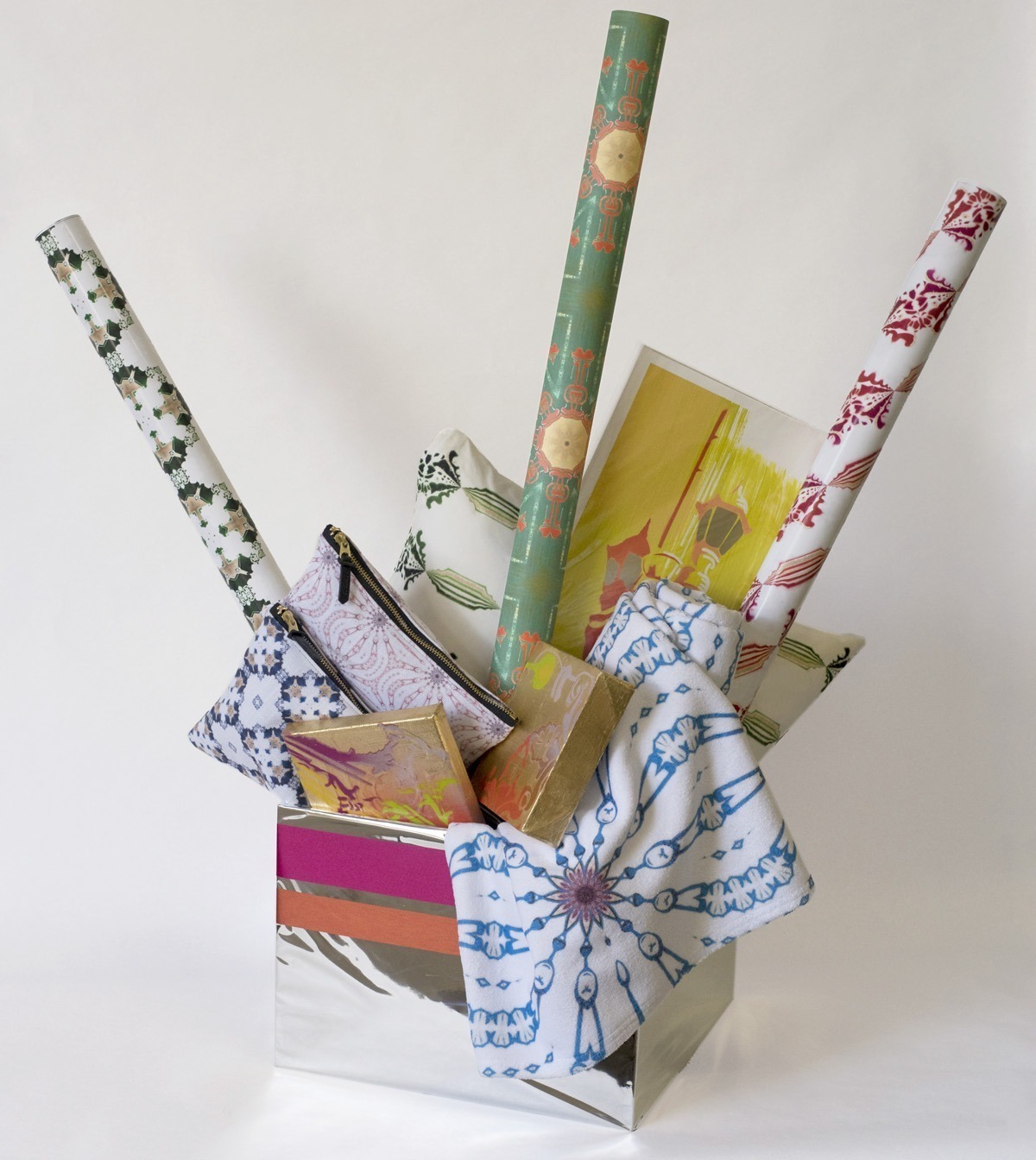 The Collectors' Circle: A New Subscription Box for Art Lovers
Pearl and Maude is delighted to announce the Collectors' Circle! It's a new subscription box for design lovers, collectors of Teale's paintings and people who desire to have unique, vibrant and thoughtful art and accessories in their lives. Pearl and Maude inspires passion for classical architecture and design with a contemporary twist. Spray paint flares, vivid colors and gold leaf infuse historic motifs with fresh, contemporary life. We are bohemian, street smart and tailored. We are the new traditional.
Collectors' Circle members receive quarterly packages, delivered straight to their door steps. We have two annual membership levels. Collectors' Circle  packages contain either a sole piece of original Teale Hatheway art, or Pearl and Maude accessories. Collectors' Circle GOLD members receive original art in every package, in addition to Pearl and Maude items.
The Collectors' Circle membership is different from other subscription boxes because we are not re-packaging products sourced from other designers. Silk scarves, clutches, beach towels, accessory trays, and more, are hand designed, embellished or painted by Teale. Every item is available exclusively to Collectors' Circle members and no where else.
It Makes a Great Gift. And Gives Back.
Pearl and Maude's interest in historic places underscores our truth that quality design and craftsmanship create enduring memories. We strive to discover and offer the highest quality lifestyle products for our members and we are here to help you create an environment which nurtures beautiful memories.
We believe that caring for our historic buildings will lead to a wiser future in addition to a more inspired today. To do our part, Pearl and Maude donates 10% of our proceeds from Collectors' Circle to an organization working to protect our architectural heritage.
Join us as we conjure beautiful, new items to delight and inspire you!