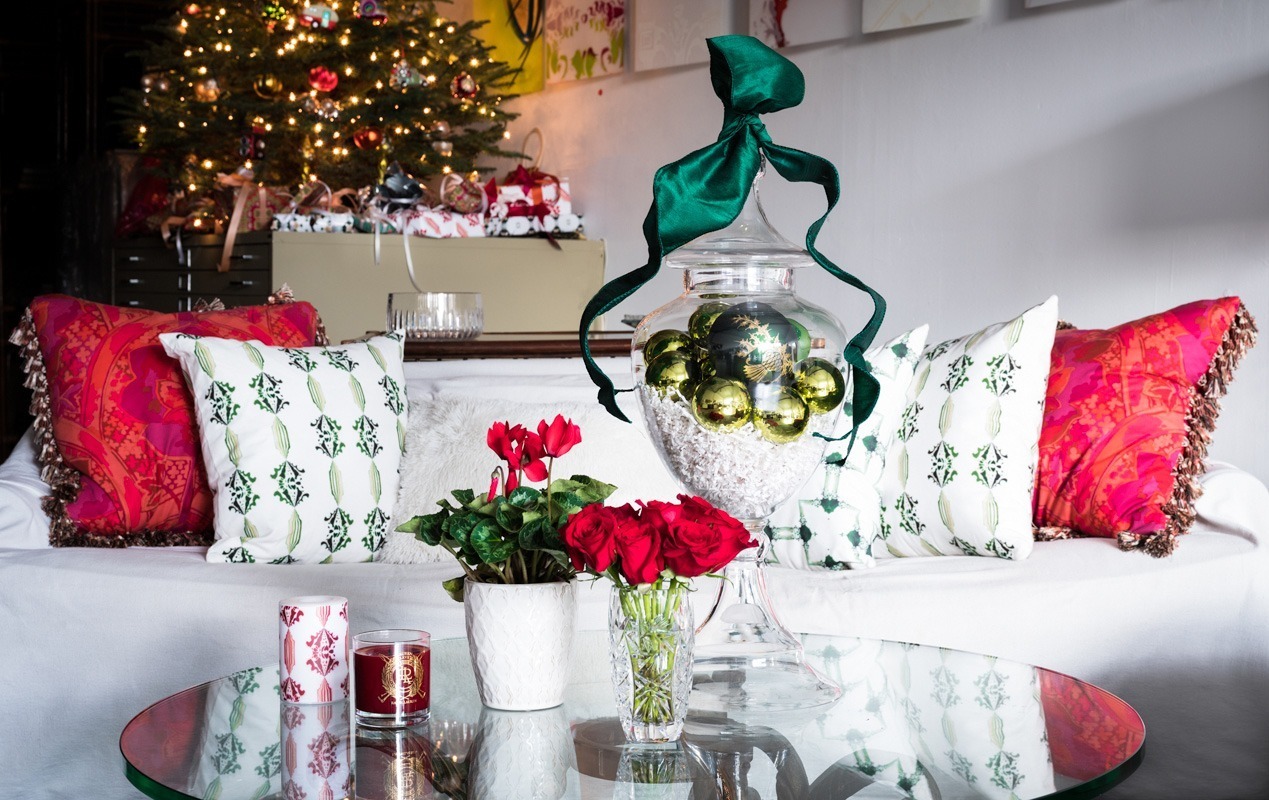 Christmas Weekend 2017: My Favorite Christmas Music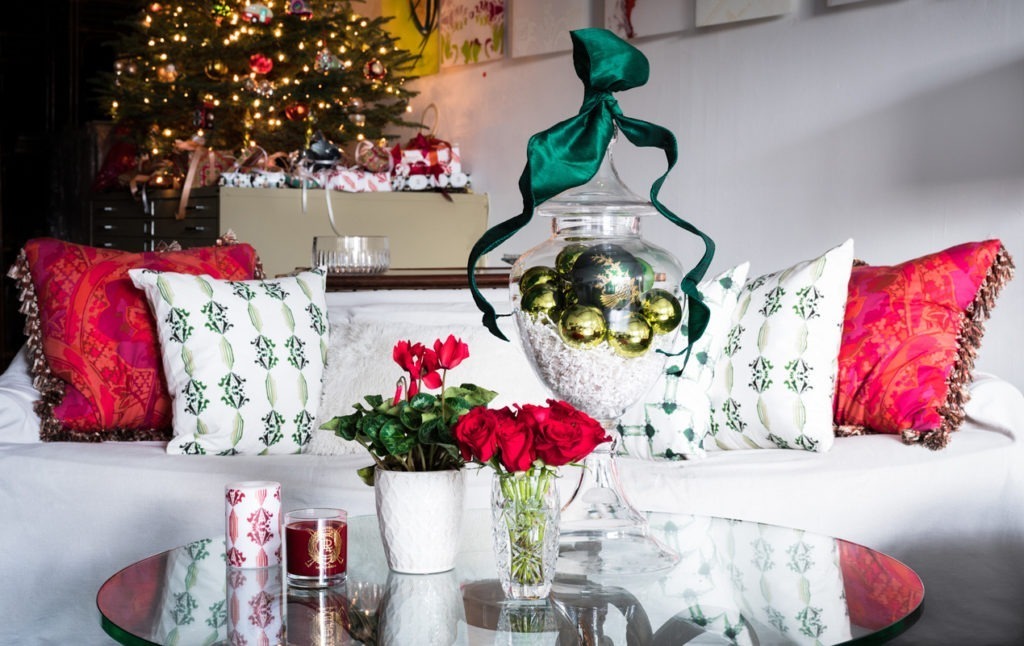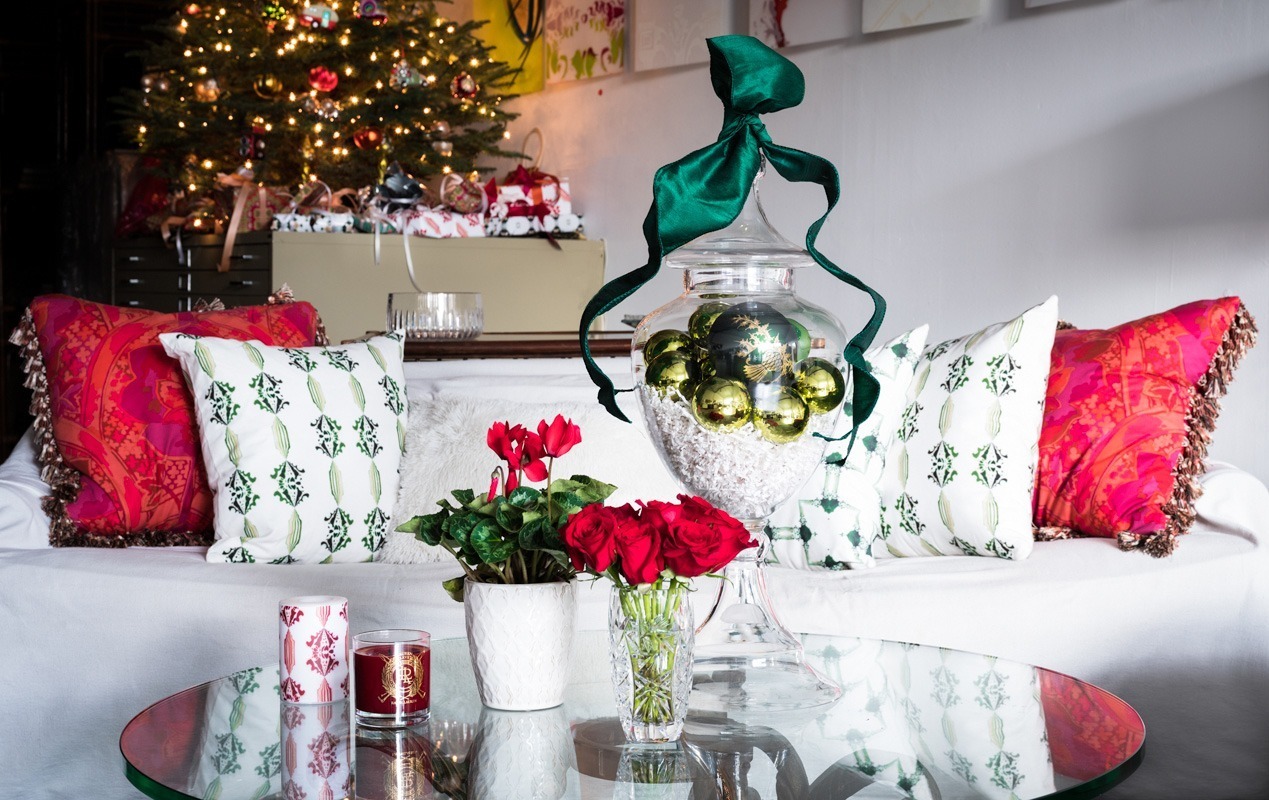 Christmas weekend 2017: the Christmas music is on, the trees are trimmed, the gifts are wrapped and my grapefruit mimosa is blissfully within arm's reach. Packages, paintings and purchases are all where they belong. The garden is cleaned up because winter in Los Angeles looks somewhat like fall to the rest of the country. Despite the break neck pace of the last year, I'm ahead of where I expected to be this season and I am delighted to have some time to write to you.
The Problem with Some Christmas Music
A couple days ago, as I sat in a salon getting all of my hairs did, I realized I was being held captive as I heard the piped-in Christmas music. Don't get me wrong, I like some Christmas music. I even enjoyed it as I sat there, getting into the spirit of being pampered.Between my time-consuming business-building for Pearl and Maude, as well as my highly efficient Christmas shopping trips, I hadn't heard much Christmas music yet. Inevitable grocery shopping trips being the exception.
The benefit of all of the busyness, it occurred to me in a wave of bemusement, is that I was still a contender for the Little Drummer Boy game. And now, here I was, stuck in a salon chair, in imminent danger of losing LDB. If you aren't familiar with the game, the short version of the already short rules goes like this: avoid hearing Little Drummer Boy from Thanksgiving to Christmas, and you win. What does one win? The satisfying pleasure of having won bragging rites for having done absolutely nothing.
Life is about the little joys, right?
My Favorite Christmas Music
So, after bracing myself in that salon for close to four hours, it is by no small miracle that I am still in the running to win Little Drummer Boy 2017. What is the point of this story you ask? Great question! It has nothing to do with the game. Sitting in that chair reminded me that I have a great Christmas music mix! I came home with all of my curly hairs and quickly fired up my holiday play list. As a result, I am sharing with you some of my favorite numbers. And no, there is no LDB in the list because I wouldn't do that to you. I hope you enjoy this jazzy selection of fun, sexy and sentimental renditions and maybe add them to your holiday mix too. Scroll down to see my top 10 for this year.
Whether or not you celebrate Christmas as I do, I wish you the very merriest of holiday-of-your-choosing and an abundant and kind New Year. I hope you find some gems in this music selection that you can add to your winter-time listening.
With all my love from the studio this Christmas weekend!

1 – Herb Alpert & The Tijuana Brass – "My Favorite Things" (A&M) 1968
2 – Patti Page – "Boogie Woogie Santa Claus" (Mercury) 1950
3 – Julie London – "Warm In December" (Liberty) 1956
4 – Louis Armstrong – "Christmas in New Orleans" (Decca) 1955
5 – Eartha Kitt  – "Santa Baby" (RCA Victor) 1953
6 – Frank Sinatra – "I Believe" (Columbia) 1947
7 – Mel Tormé – "Puttin' on the Ritz" (Atlantic) 1962
8 – Gayla Peevey – "I Want a Hippopotamus for Christmas" (Columbia) 1953
9 – Carmen McRae – "The Christmas Song, version 2" (Columbia) 1961
10 –  The Chieftans – The Bells of Dublin/Christmas Eve (BMG) 1991