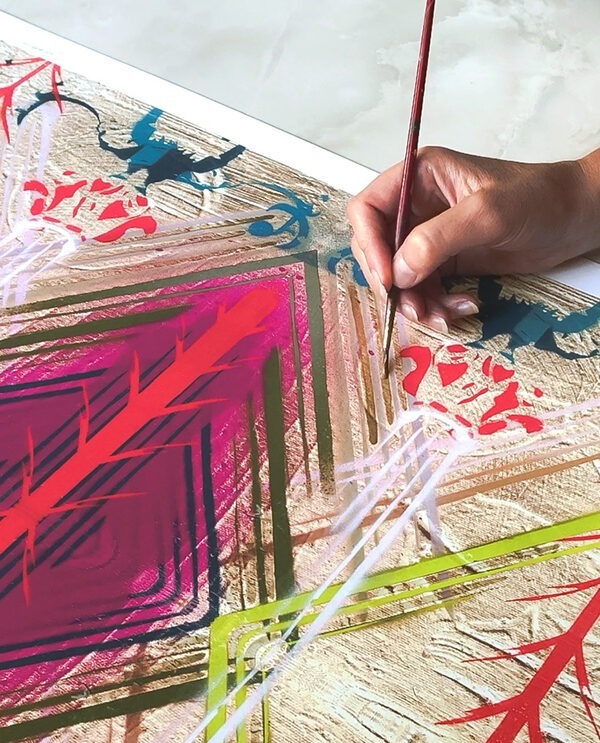 7 Things We Love this Winter – The Feature – November / December

home • heritage • culture • leisure
– Pearl and Maude's favorite things –
In November/December's Feature: "7 Things We Love this Winter" – florals for your late fall dinner table, hand embellished prints from the studio, an easy fall dinner, heirloom quality hand painted ornaments, our Charlie stripe (!), a family tradition and jewels we'll have to learn to live without.
And don't forget there are only three weeks between Thanksgiving and Christmas this year! Additionally, all shipping serviced expect higher than ordinary demand. So if you're planning to send or receive shipments, get your orders in early.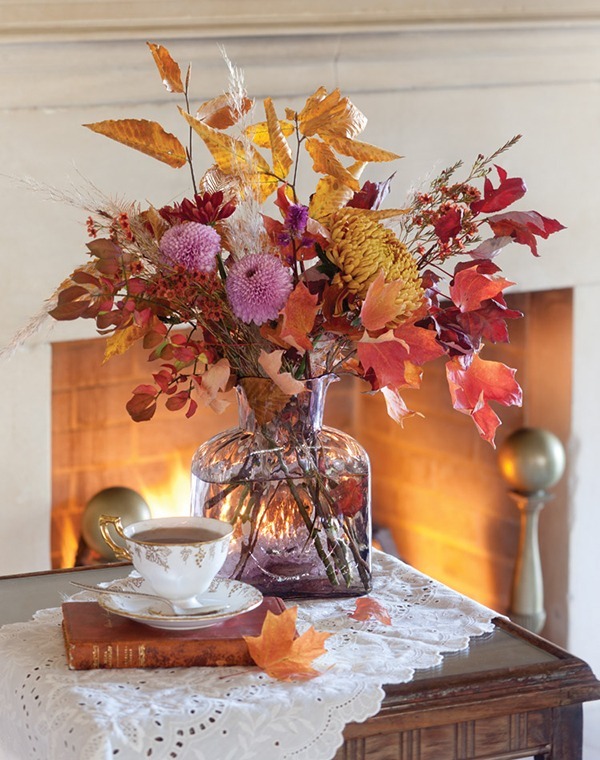 You know how we love flowers over here. It isn't just their beauty. It's their soul. Flowers bring life into a room. Plants enhance the senses and clean the air. And when nature begins to turn bleak in the Winter months, we go nuts for branches, turning leaves, seed pods and thistles. Check out this assortment of five beautiful flower arrangements from Victoria Magazine. They are sure to bring a smile to your face – cabbages and artichokes anyone?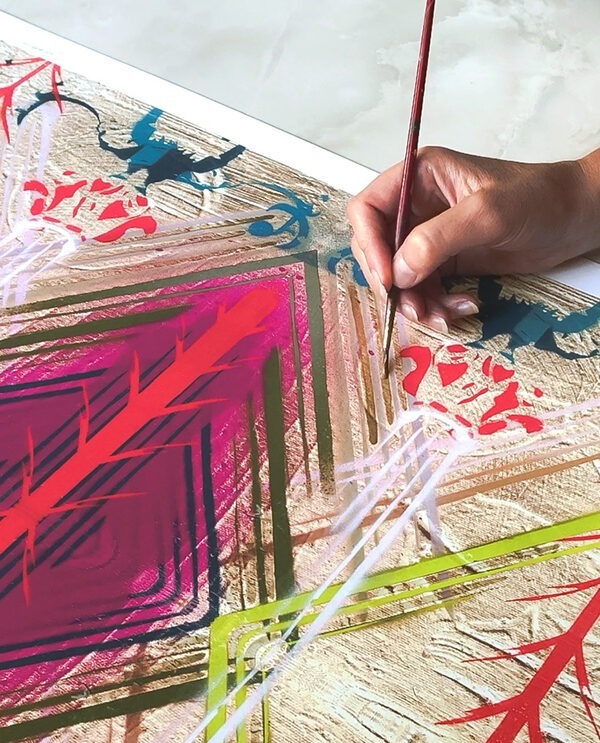 Abstract and expressive; the three new prints from Pearl and Maude are bold and unwavering, while their symmetry is meditative and stable.
Fuchsia Diamond is a multi-colored, magenta and gold hand embellished print. The design was inspired by an abstract painting of gorgeous old street lights in downtown (by Teale Hatheway). The painting was made with spray paint and gold leaf, and those dramatic materials and textures remain visible in this print. Shimmery gold brushed embellishments, added by Teale, make this an entirely unique art print. These show-stopping prints are available in four sizes and make great gifts for the bold woman in your life. In addition, new prints from Teale can be found here.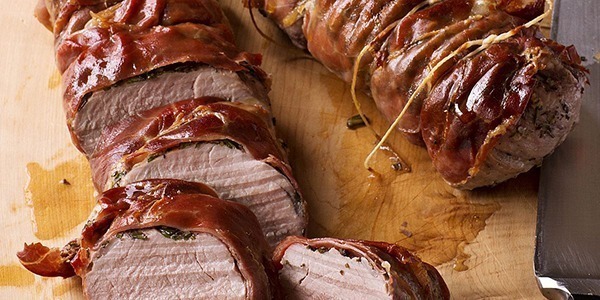 I know it's delicious because I made it last night. And it really is easy too! The brilliance of Ina Garten strikes again with this herb roasted pork loin, wrapped in prosciutto and served with apple chutney. You will not mess up this meal and it will make you look like a rock-star cook with that cured-meat wrapper.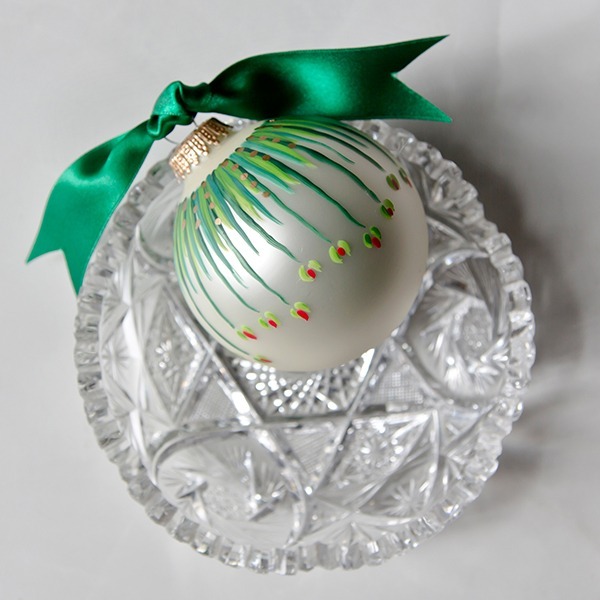 We think about tradition a lot. It makes us feel grounded and gives us reliable rhythms which put us in sync with our pasts (and our futures). Christmas ornament gifts are a tradition in Teale's family. On Christmas eve, Teale and her brother Jason would each receive a couple ornaments for their collections. Now, as adults, they have these memorable objects which make decorating the tree each year, a walk down memory lane. This year, Teale hand painted five ornaments and they are now available. Add these beauties to your Christmas tradition.
Charlie is an uncommon classic. We were recently told by an interior designer we're working with, that Charlie is the only emerald green and white striped wallpaper available in and around Los Angeles. Well, that's hard to believe, but we love it! Charlie is within an ounce of not being a stripe at all. Just as his linear form stabilizes, he shape-shifts into a stylized flower and these transitions repeat down the wall, creating a tailored stripe without the bore of complete predictability.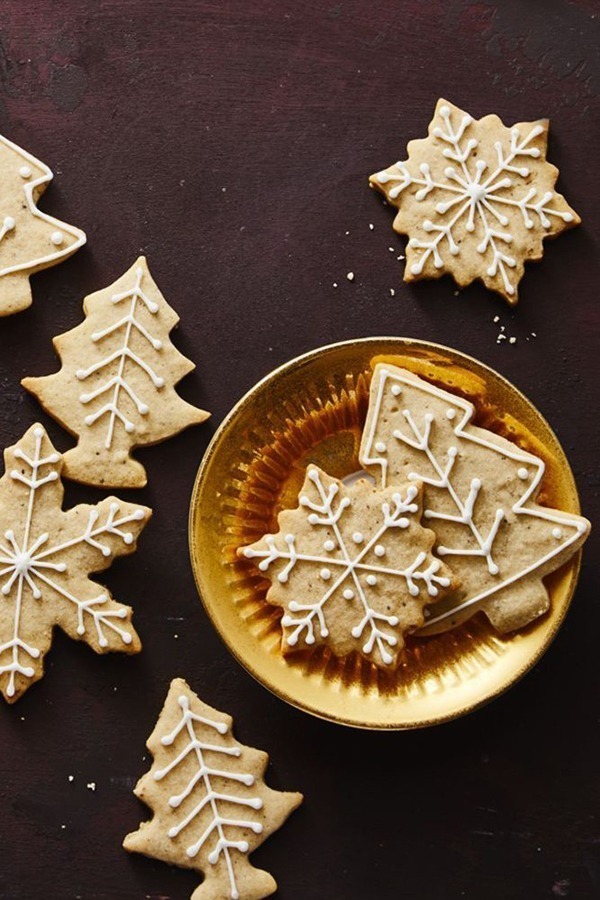 Do you ever make a cookie tree? A quick Google search does not bring up the results we're thinking of. When we say "Cookie Tree" we mean an honest-to-goodness tree with cookie ornaments on it. Well, Teale grew up with these and she swears this is the ONLY sugar cookie recipe worth making. From the classic Good Housekeeping cook book, and sans the icing, these cookies are simple and delicious. Use an icepick to make a (large enough) hole in them and then simply thread through ribbon and hang it on the tree. Be aware that animals and small children may take bites out of the lowest hanging cookies.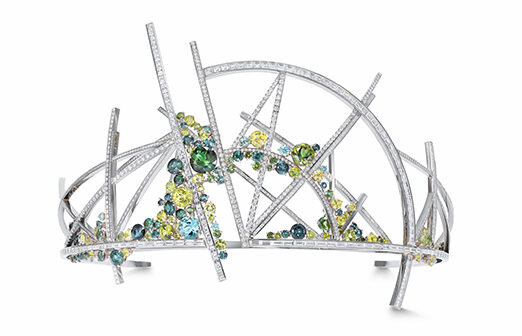 The heritage jewels of Chaumet have been adorning the heads of royalty since the 1780's and the object for which they are most known is the tiara. These gorgeous baubles came to our attention about a year ago with the launch of a Chaumet book and an unprecedented exhibition of their royal tiaras in Monaco. What better time to share these with you than the most sparkly time of year? Tiaras are a bit over-the-top, but as works of art, they can be some of the most dramatically crafted and encrusted jewelry. We particularly love this "Vertiges" tiara which was designed to meld the contemporary and traditional by drawing on the architecture of French formal gardens.