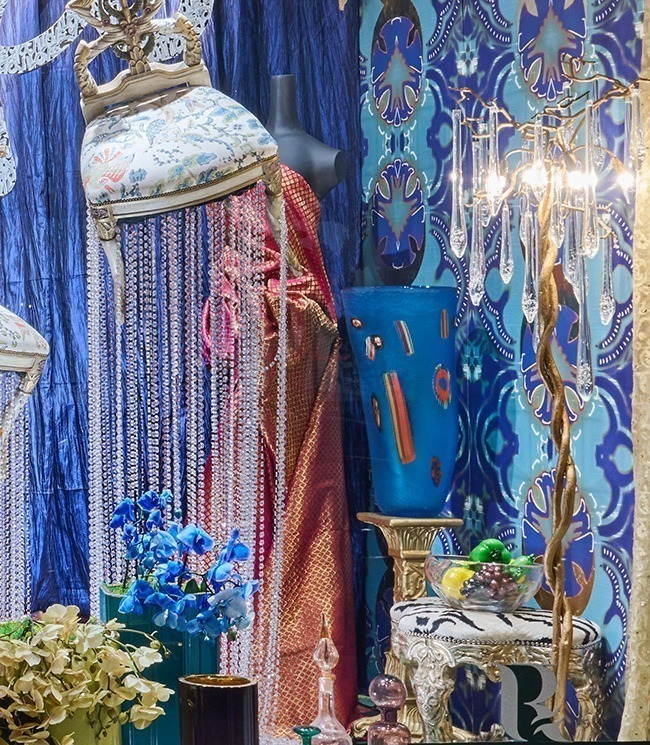 Pearl & Maude's Bespoke Wallpaper Makes Architectural Digest

~ Custom Wallpaper for LCDQ Legends Window ~
achieves mention in Architectural Digest
When the call came in, asking if Pearl & Maude was interested in collaborating on a custom wallpaper for a La Cienega Design Quarter's Legends window, the only answer was "YES!!!" An opportunity to create something show-stopping with Rydhima Brar, an adventurous designer who loves pattern, color, heritage and expression as much as I do, was too exciting to pass up.
Of course, the fact that the window was part of a famous design event for which legendary designers compose gorgeous shop windows, fed right into my love of styling and theatrical design too. So… game on!
The only problem?
…We were in the midst of turning our working studio into an open studio for a week! Materials were all put away, paint brushes were cleaned and stashed, work benches were covered with pretty pillows, furniture was stored. You get the idea. There was no room for custom wallpaper production and there was also very little time until install.
Of course, you don't let that stop you. Rydhima and I decided to adjust the colors and scale on Pearl & Maude's Morris pattern and embellish it with gold leaf accents. I worked on the print files in the evenings. Tweaking colors. Adjusting scale. Negotiating the complexities of turning artwork into scalable wallpaper.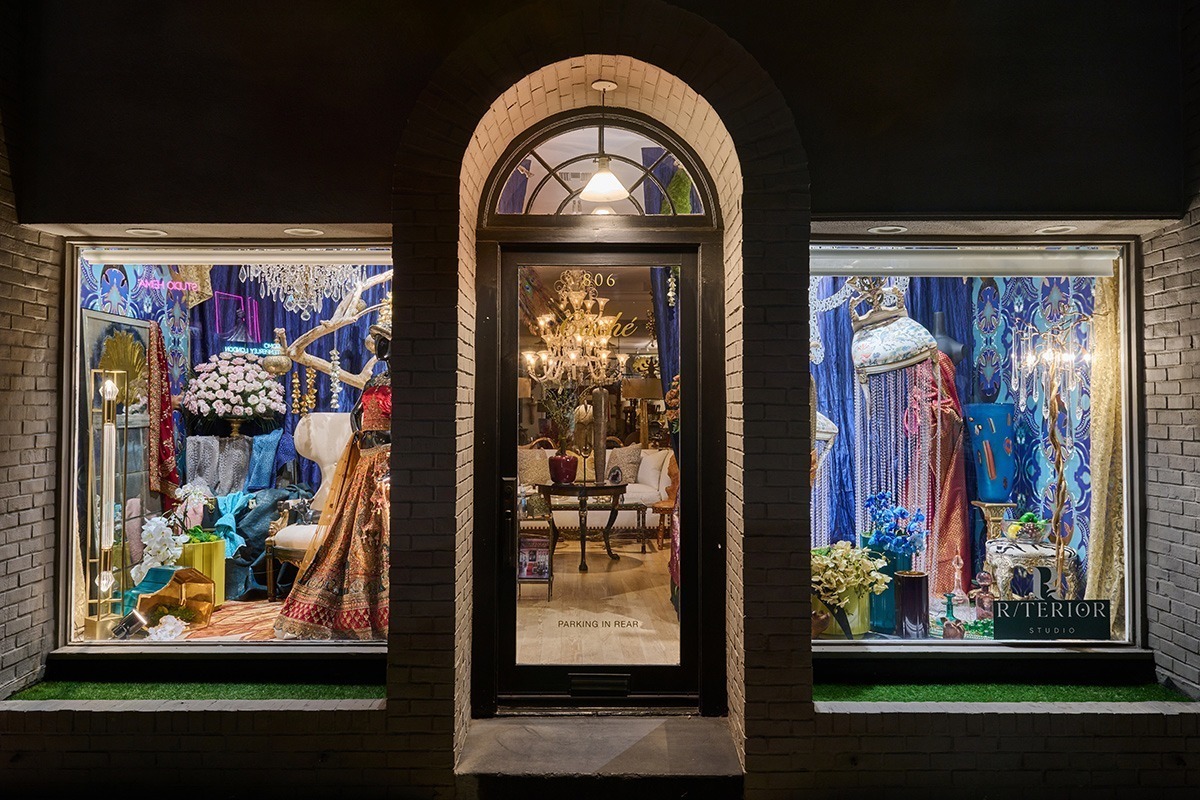 And then, just as we closed the doors on our open studio event, we cleared the work bench and fired up the printer. We had two days to make the magical hand-embellished wallcovering come to life. (I'm still recovering.) It was a gilding marathon around here (watch the short video to see more) and everything went without a hitch. Rydhima was amazing to work with as she trusted the collaboration process. This can't be over-emphasized. Having room to breathe always produces a better result AND it's way more fun for everyone involved.
I love working with designers, and this bespoke wallpaper project was no exception. Thanks for the shout-out and beautiful photos, Architectural Digest! Seeing my boutique line of wallpaper and fabric, mentioned amongst these Legends and legendary brands is a true feel-good moment.